Place of Implementation :- 101 Sub Division of Bihar
Implementation Agency :- State Society For Ultra Poor and Social Welfare
Department Name :- Department of Social Welfare
Launching Year :- 2016
Place of Implementation :- 38 Districts of Bihar
Implementation Agency :- State Society For Ultra Poor and Social Welfare
Department Name :- Department of Social Welfare
Launching Year :- 2017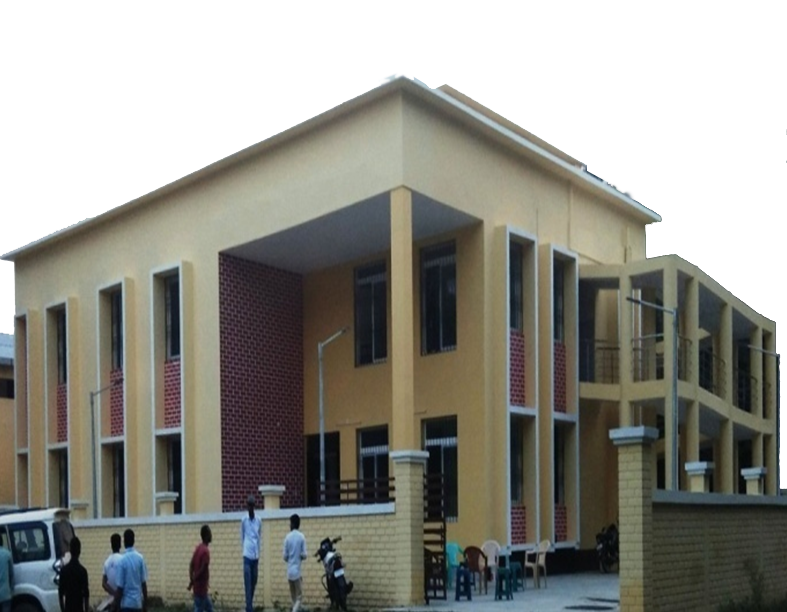 Buniyad centre
Buniyad Centre is a platform to strengthen and ensure the social security aimed at preventing or alleviating poverty, vulnerability and social exclusion of target group i.e Older persons, Person with disabilities and Widows. In order to achieve the objectives of expanding outreach and strengthening service delivery of social security programmes/ schemes, the State Government is established a Buniyad Centre in each (38) district and 63 sub-divisions of Bihar. Under Bihar Integrated Social Protection Strengthening Project (BISPS)- the Buniyad Centres are working as focal points for service implementation where high quality care, support and rehabilitation services are provided to older persons, widows and persons with disabilities either in-house or through a referral network coverage. It includes but not limited to providing therapy services, counseling, emergency outreach, assessment and disability determination, provision of assistive devices and legal aid support services. In addition, each district level Buniyad Centre are equipped with Mobile outreach & therapy van for remote outreach of services and to cater to the related needs in respective area.
---
MOBILE THERAPY VAN
Buniyad centres are located at the sub-divisional / district headquarters, the most vulnerable of the target beneficiary groups is not able to travel to these centres to access services. With the aim of improving coverage and outreach of care and support services for the persons with disabilities, older persons and widows, 38 fully equipped mobile outreach and therapy units proposed in the BISPS project. The mobile therapy service vans are fully equipped with diagnostic, therapeutic equipment and audio – visual systems. The vans are located at the District level Buniyad centres and it provided direct care and support services, such as assessment and disability determination, therapeutic and counseling services, in all the blocks of the district on a roster basis in close consultation with the respective sub – divisional Buniyad centres. The vans also undertake awareness generation activities for the target beneficiary groups. The main objective of the Mobile Therapy van is to improve coverage and outreach of care, therapy and rehabilitative services to the most vulnerable older persons, PWDs and widows who are not be able to travel to the centres.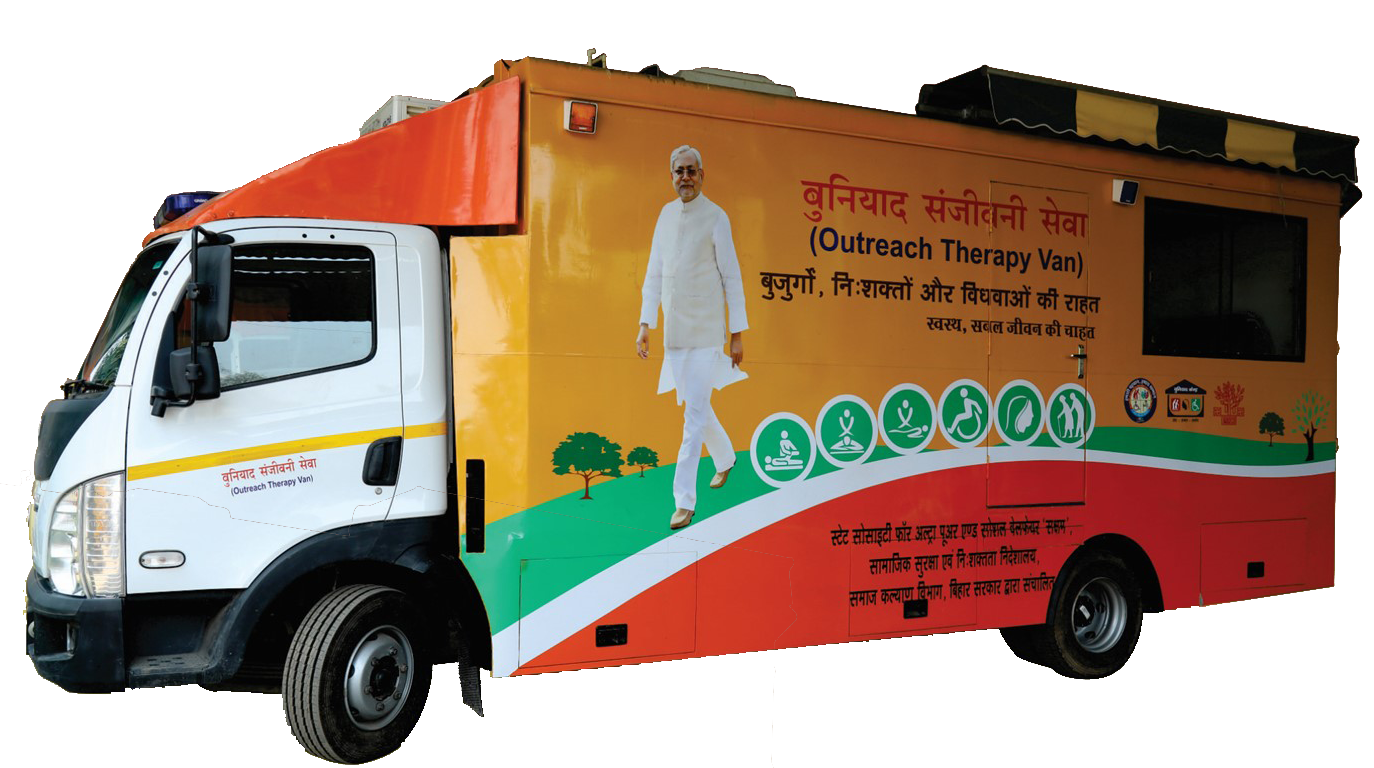 Identification of older persons, Widow and PWD in need within the geographical area / location of the Centre and Availability of day care services to older person and PWDs.
Provided temporary night shelter facilities for older persons and PWDs in emergency by operating a five – bedded facility within the centre (only at the district level centres).
Ensure specialized services including provision of therapy services and assistive devices to older person and PWDs in coordination with the District health Units.
Provided basic health care facilities within the centre and referral services to older persons and PWDs needing specialized services for other chronic health disorders by linking them with the nearby appropriate health facilities, eg., PHC, CHC, District Hospitals, among others;
Provided psycho-social and emotional support to older persons and PWDs in need; Provided life skills to older persons and PWDs leading to personality enhancement, raising self esteem, developing a positive approach to life, improving communication skills, ability to deal with trauma, reducing risk and vulnerabilities, etc.;
Ensure legal aid to older persons and PWDs for upholding their rights and entitlements as provided under the Maintenance of Parents and Senior Citizens Act and the Persons with Disability (Equal Opportunities, Protection of Rights and Full Participation) Act, 1995 in close coordination with Buniyad centres;
Buniyad Services i.e physiotherapy services, vision and audiology services, assessment and disability determination, is made possible to provide in the remote areas with MTV
Awarness of beneficiaries about the social Security Schemes and other Govt. schemes is increasing
Community Awareness is increasing about entitlement and rights of Disable Peoples, Older Peoples and Widows of the State